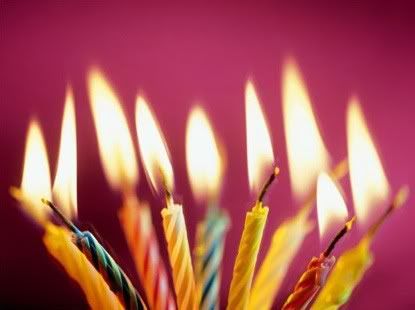 Happy Happy Birthday to
Zach
. He was born 29 years ago today and I'm so glad he was. :) I've celebrated many birthdays with him since we've been together- I remember when he turned 19.
Well this is the oldest pic I have on my computer- it's from April 2002, so he had just turned 23- this was taken on Mt. Jumbo in Missoula, Montana. And just because these pics are cool there's one of me too:
Yes, I am sure glad he was born. He's the best that that could have ever happened to me. I love you babe!!!!
Ok enough mushy stuff- back to training:
Monday 6.0 miles/49:24/8:14 average pace
I was supposed to run easy on Monday but I was just feeling it, so I ran fast. Zach kept up with me pretty much (hehe) even on a big hill and a couple smaller ones. We ran the last mile in 7:35 and it did not even feel hard! We were talking the whole time.
Tuesday bike 14.0 miles/1:02:36/13.8 MPH
Zach encouraged me to ride with him on the roads instead of just sticking to the trail (or the couch, as I would have preferred). It was pretty scary, I have only rode on the roads a couple of times but I know I need to get used to it. There were bike lanes for most of it and the drivers were courteous when there were no bike lanes. The first part was very windy and a little hilly, but the second part was flat/downhill and fast. We hit 22 MPH at one point! I think I will fly when I get a new racing bike... riding the "beast" (hybrid bike) is like swinging with two bats. It was a very tough ride but I'm glad I did it. I know it will get less scary the more experience I get, like all things.
Wednesday 7.0 miles/1:02:53/8:59 average pace
Hmm, in almost the exact same amount of time about 12 hours later I covered exactly half the distance. Interesting! The birthday boy was doing a brick workout (his first Tri of the season is only 2 1/2 weeks away) so I got up as he was finishing his bike ride on the trainer and we headed out together. We ran 2 miles together, then he turned back to the house and I finished my run. I listened to Steve Runner's 2008 State of the Course which is an annual preview of the Boston Marathon course and festivities. Of course it got me really excited.
Tonight we'll be having some drinks with friends after work then having dinner. Zach already got a nice present from our San Jose Sharks last night- they scored the game winning goal with only 7 seconds to go. :) Series is now tied 2-2 (vs. Calgary Flames (boooo)).
Next post will be Boston goals and thoughts. And probably more San Jose Sharks coverage. :P